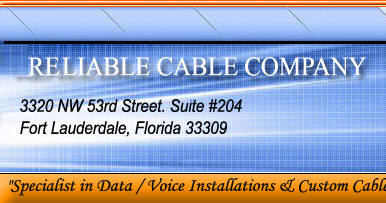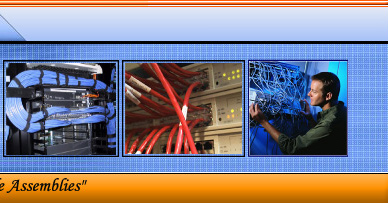 Reliable Cable Company has developed a strong tradition of service, dependability, and competitive pricing over the past 19 years.

We provide products and services designed to build and manage local area networks and wide area network infrastructures for customers large and small alike. In addition, we are a full service supply house and datacom company.

Our Project Managers and Installation Technicians are highly trained and take responsibility of your network project from design to implementation.

Our services include premise wiring, hardware installation, testing, network monitoring and management. We can do wonders to your datacom cabinets.

For the past 19 years, Reliable Cable Company, Inc. has been offering:

COMPETITIVE PRICING

FAST DELIVERY

PROMPT SERVICE

CORPORATE ACCOUNTS

We expect to exceed our customer's expectations !!
ęCopyright 2008 Reliablecable.com All Rights Reserved
For more information feel free to Contact Us